Skip to content
Skip to navigation menu
JW Gripsoft Rotating Comb for Dogs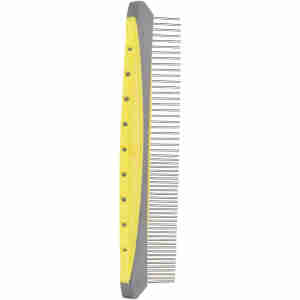 Rollover image to zoom
Product details
The JW Gripsoft rotating comb for dogs is the perfect detangling comb for your pet. When you brush your dog, the pins gently rotate, easing the pull on the fur and gently removing tangles and knots. The comb has both fine teeth and coarse teeth, choose the side that suits your dog's fur.
Key features:
Detangling comb for dogs
Rotating pins help to detangle fur
Suitable for all breeds and coats
Fine and coarse teeth to suit your dog's fur.
Customer reviews
We're sorry but there are no reviews of this product in English.