Skip to content
Skip to navigation menu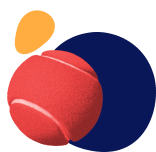 Search for food, toys, supplements, etc.
We've got everything you need for a healthy, enthusiastic cat or dog!
How to walk your dog safely at night

It's that time of the year when trees shed their leaves, temperatures drop and days get shorter. Those long, summer holidays become a faint memory and evenings seem to get darker by the day.
But as we say goodbye to picnics, barbecues and ice cream, we can look forward to all things autumn. Like cosy jumpers, hikes in the woods, lazy Sundays and − of course − hot chocolate.
Clock changes
This Sunday 28th October, clocks go back an hour at 2 am. This means mornings will be lighter and evenings will be darker.
Find yourself confused about which way the clocks change in end March and end October? Just remember the phrase "spring forward, fall back".
Dark night
We'll be the first to admit it: walking our dogs when it's gloomy outside takes a huge amount of effort. But daily exercise is essential for our furry friends. So in times of crisis, we turn to motivating thoughts. Like reminding yourself how much those strolls mean to your dog. Or how beneficial staying active is. If a friend or neighbour has a pooch, going on walks together can work a treat. You'll enjoy the conversation and motivate each other to go out.
Safety first
Walking your dog when the night draws in can be risky if you're not well prepared. Visibility decreases, so we need to be extra careful when passing through traffic and busy streets. But once you're all set, night walks can be very pleasant. It's peaceful outside, which gives you the room and head space to enjoy some alone time with your pup.
Consider the tips below and you'll be keeping safe, too.

1. A leading light
Reflective gear can be a real saviour on nighttime walks. It will make others see you, whether that's fellow dog walkers, cyclists or cars. And the options are multiple: from clip-on flashing lights to LED dog collars. These accessories can cast a glow up to 300-500 metres and will keep you and your furry pal visible in low light conditions.
2. Wrap up warm
Dog coats are perfect for this time of the year. They protect your friend from the rain, wind and cold and use thermal materials for a snuggly feel. Some coats even come with light-reflective straps and beading. And while all dogs can feel chilly in low temperatures, keep in mind smaller dogs and short-hair breeds are more susceptible.
3. Lead the way
This may sound obvious, but staying in well-illuminated areas is best when you have that option. And always leash up at night − if your dog takes off, you'll be more likely to lose them when it's dark.
A retractable lead will give your dog freedom of movement while keeping you in complete control. So at times when your pet gets excited and pulls, you can easily reel them in to keep them safe.
This autumn, don't let the weather put you off your daily walks. All you need is a little eagerness for adventure. Your dog will be there to remind you!