Skip to content
Skip to navigation menu
Hill's Prescription Diet Feline k/d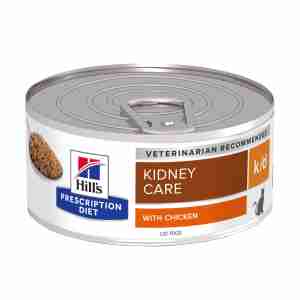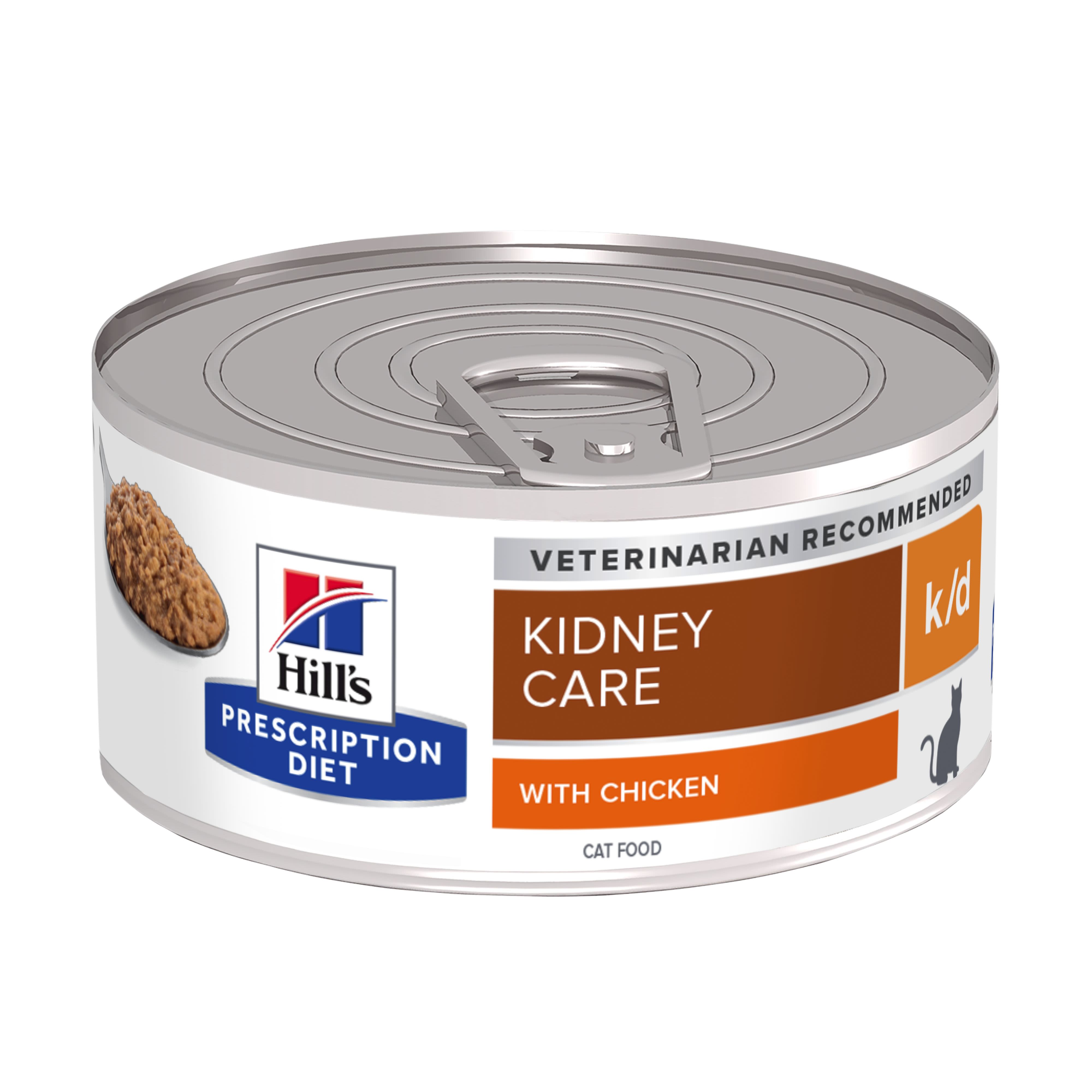 Hill's Prescription Diet Feline K/D has been clinically developed and tested to prolong and improve the life of cats with kidney disease.
How it works
All elements of this food have been carefully formulated to support your cat and give relief from the discomfort kidney problems can bring. With only small amounts of high-quality protein present, your cat's body is able to break down the food without generating large quantities of harmful toxins. To reduce the strain on your pet's kidneys, a high level of antioxidants in the food helps neutralise harmful free radicals and supports the immune system. Low levels of phosphorus also help minimise the kidneys' workload and keep them functioning normally. Since high blood pressure is known to exacerbate kidney disease, low sodium levels help to keep your cat's blood pressure where it should be.
Key benefits
low protein levels mean fewer toxins for the kidneys to deal with antioxidants neutralise free radicals, which can put strain on damaged kidneys
low sodium helps keep blood pressure down plenty of flavour to tempt cats who have lost their appetite.
When to use it
When working healthily, your pet's kidneys remove waste from their blood and maintain the right balance of vitamins and minerals in their body. For this reason, any damage to the kidneys can have serious consequences for your cat and it's very important to take him or her straight to the vet if you suspect kidney damage. Kidney disease is most common in older cats, but can also occur in younger pets where it is often caused by ingesting chemicals such as antifreeze.
The most common signs of diseased or damaged kidneys are drinking and/or urinating a lot, a lack of appetite and weight loss and sickness and diarrhoea. If your vet diagnoses kidney disease there are a few forms of treatment they might offer, like intravenous fluids, drugs or a special diet.
Because veterinary diets are formulated for the nutritional support of pets with specific clinical conditions, we recommend that you only use them under professional advice. For more information on feeding Hill's Prescription Diet Feline K/D to your cat, please consult your veterinary surgeon.
Customer reviews
Product reviews are filtered by language.
The following reviews are available in English.
Really Helps

My elderly cat has been diagnosed with kidney problems by my vet. She cannot take dried food so I was recommended to use this food. She has no problems eating it. And is doing really well on it. Delivered to my door is a real bonus.

Great service and price

My 13 year has started to show indicators so I am currently mixing this in with his dental and senior dry food. He is a pretty fussy eater but seems to get on with this fine.

Always great service

My 17 year old ragdoll cat has been on this food a while now and it has really improved his kidney function- blood tests at vets show this. Always the best deals on here as I like to buy in bulk. Great stuff

Great Service and Product

My cat has to have special diet for kidney disease. Pet Supermarket not only gives good value but I can rely on them to deliver promptly and send an appropriate replacement when my product was unavailable nationally. Fantastic service

Very friendly helpful staff when you call

K /d kidney food wet & dry