Skip to content
Skip to navigation menu
Hill's Prescription Diet Feline i/d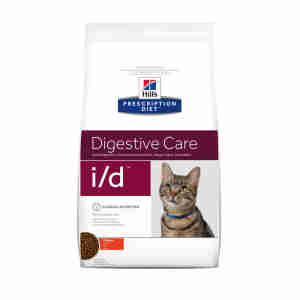 Rollover image to zoom
Hill's Prescription Diet Feline I/D is a complete food developed to ease the symptoms of cats with gastrointestinal disorders.
How it works
The recipe is designed to be highly digestible, to support your cat's digestive system and reduce the strain on it. A high level of antioxidants works to neutralise harmful free radicals, preventing them from aggravating your pet's symptoms.
If your cat is suffering from diarrhoea or vomiting they may be short on essential minerals. With this in mind, the food contains electrolytes to help their body compensate for this and restore any nutrients it has lost. Plenty of high-quality fibre is also essential for a properly functioning digestive system and can create the optimum environment for healthy gut bacteria.
You might have found that your cat has gone off his or her food since developing gastrointestinal issues. To help return their eating habits to normal, this food has been created with plenty of flavour and an enticing scent to tempt your pet.
Key benefits
highly digestible food that is gentle on your cat's stomach
high in antioxidants to neutralise toxins and support the immune system
contains electrolytes to restore essential minerals
contains a carefully selected blend of fibre to support healthy digestion
great flavour to tempt fussy or unwell pets.
When to use it
The first signs of a gastrointestinal upset are usually persistent vomiting or diarrhoea after your cat has eaten. Since these symptoms can cause dehydration and a drain of nutrients as well as being distressing for your pet, it's important to take them to the vet as soon as possible for examination and diagnosis.
Gastrointestinal disorders might have a variety of sources such as food allergies and intolerances, or conditions such as colitis and inflammatory bowel disease. Subsequently, treatment for your pet's symptoms will depend on the nature and cause of their condition. Any issue affecting the digestive system is, however, invariably going to be influenced by diet, so it's likely that your vet will recommend a change of food as part of your pet's treatment plan.
Because veterinary diets are formulated for the nutritional support of pets with specific clinical conditions, we recommend that you only use them under professional advice. For more information on feeding Hill's Prescription Diet Feline I/D to your cat, please consult your veterinary surgeon.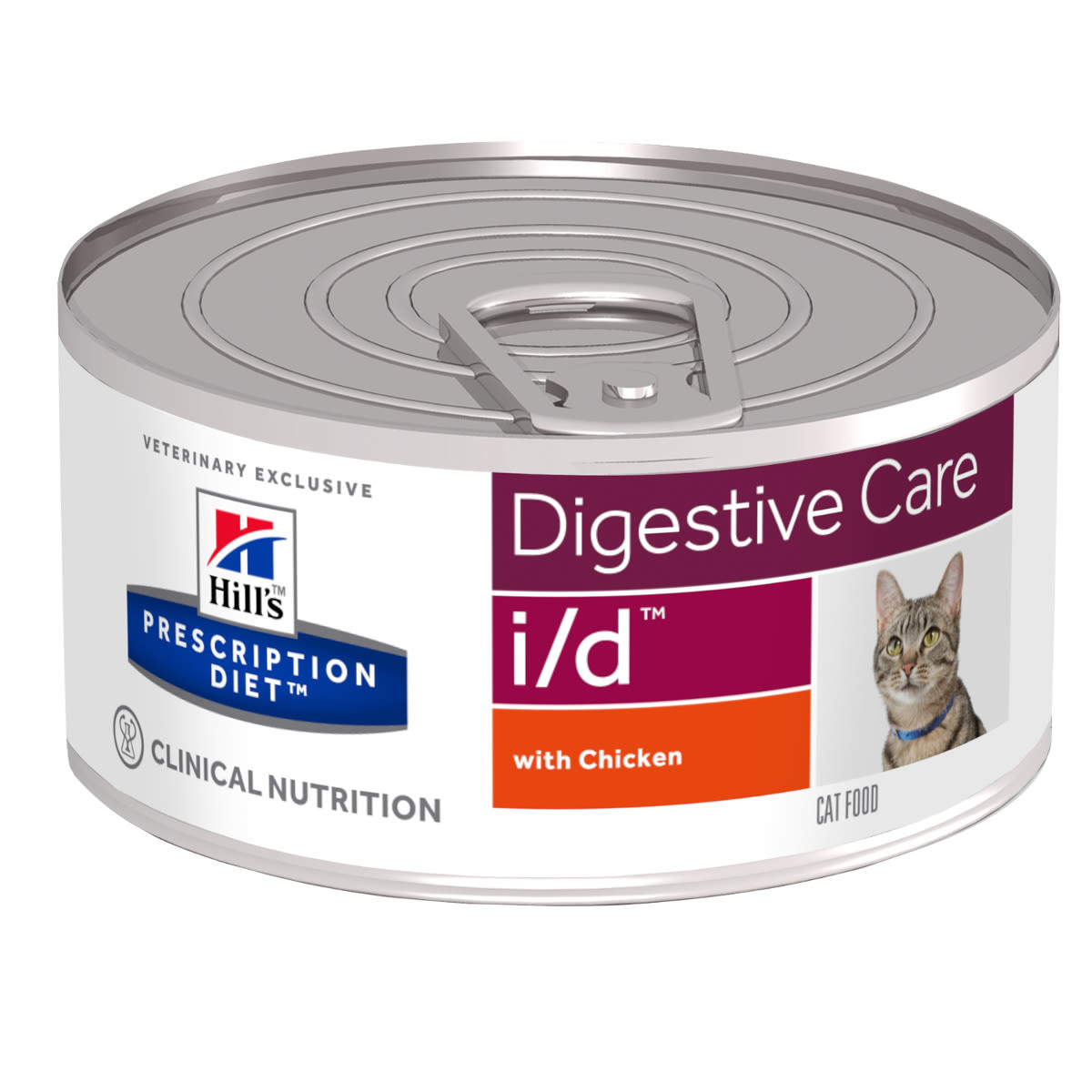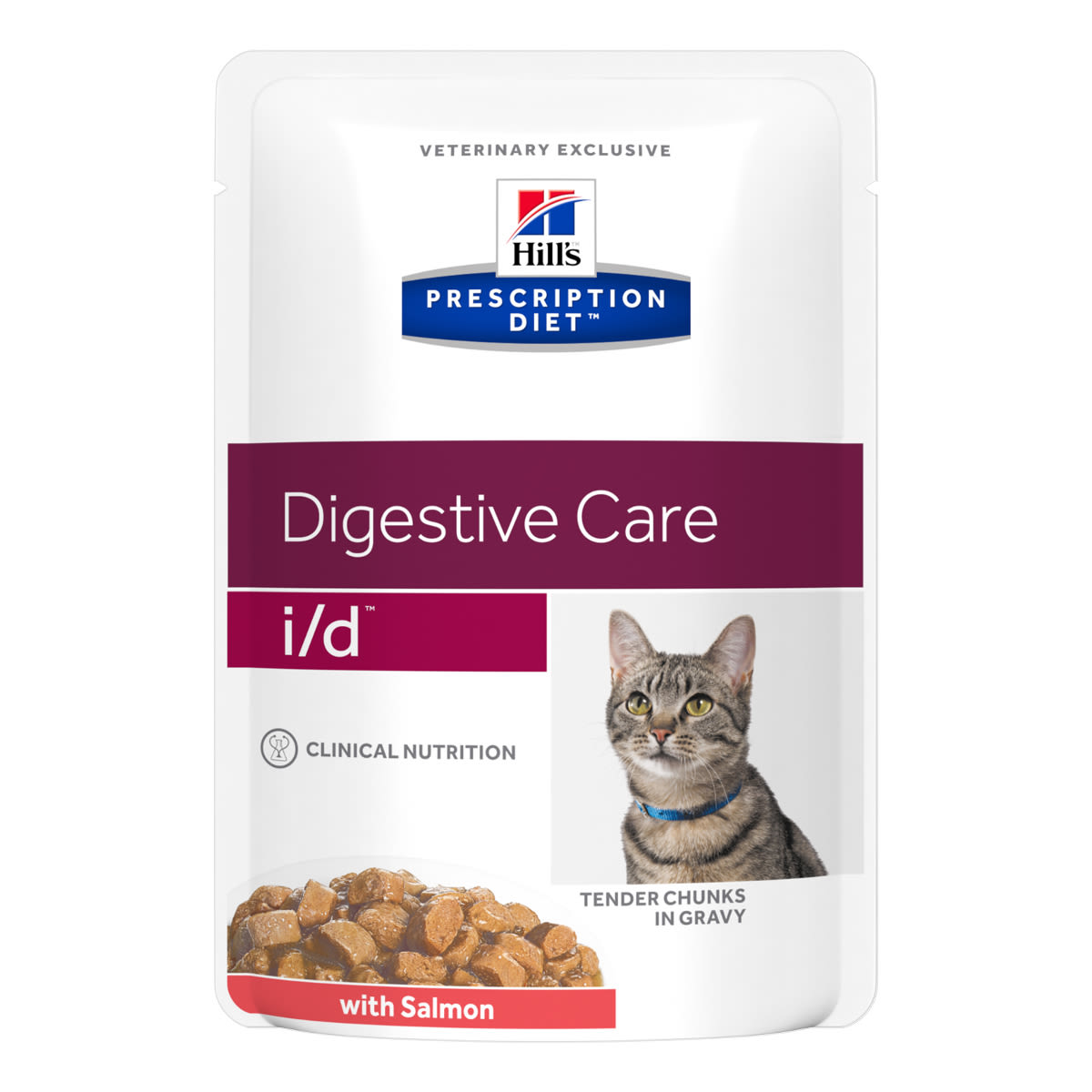 Customer reviews
Product reviews are filtered by language.
The following reviews are available in English.
Excellent value

Both my cats love l/ D ,they have been on it for years.Definately helps their delicate tummy's.Also very good value.So a win ,win all round.

Excellent value

Both my cats love l/ D ,they have been on it for years.Definately helps their delicate tummy's.Also very good value.So a win ,win all round.

Prescription I/D for cats

has helped my cat immensely. It has enabled him to enjoy his food

Hills ID

My cat loves this. Gentle on her tummy.

Excellent value

I have used I/D before and found it to be perfect food for any of my cats that suffer from bouts of diarrhoea I use it along with pro-koalin.