Skip to content
Skip to navigation menu
Fortiflex Advance Tablets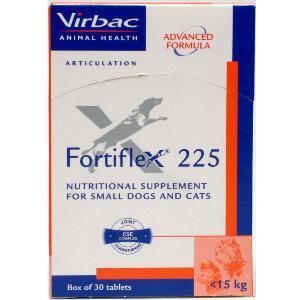 Product details
Fortiflex is a natural nutritional supplement for the maintenance of healthy joints in dogs. Supplements the balance of natural lubricants in the joints and cartilage. One highly palatable tablet a day helps ensure compliance.

Three strengths to suit all sizes of dog:
225 mg (for dogs up to 15kg)
375 mg (for dogs 16-25kg)
525 mg (for dogs 26-40kg)

Customer reviews
We're sorry but there are no reviews of this product in English.