Skip to content
Skip to navigation menu
You have setup the following Repeat Order: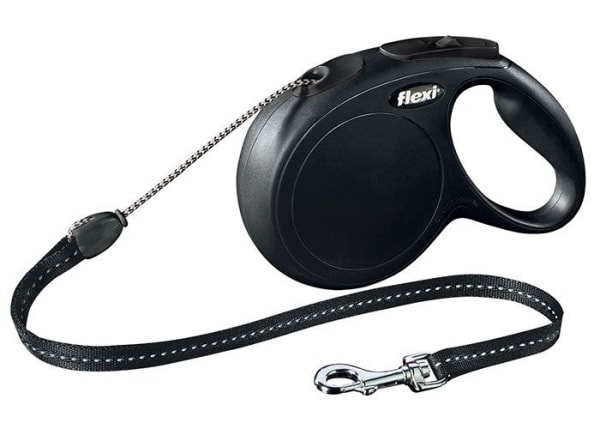 Flexi New Classic Medium Lead Black Cord
Flexi New Classic Medium Lead Black Cord
Flexi New Classic Medium Lead Black Cord
Back in stock notification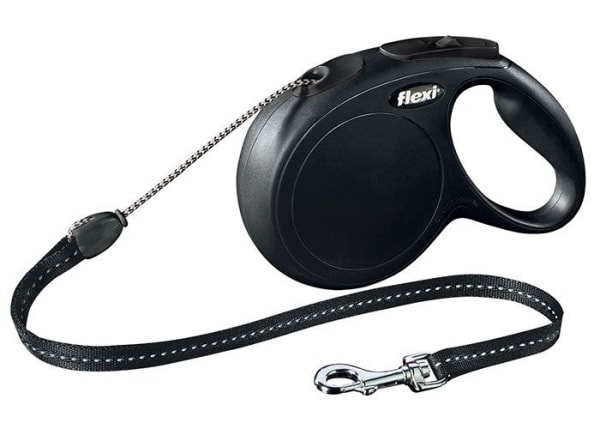 Flexi New Classic Medium Lead Black Cord
Flexi New Classic Medium Lead Black Cord
Enter your name and email address below then select which items you would like to be notified of when available.
Product details
Let your dog sniff and explore safely with this Flexi New Classic medium cord lead, suitable for dogs up to 20kg.
How it works
This leash allows you to decide just how far your pooch can go during walkies. The lead is fully retractable, so you can set a length that's comfortable for you and your pet. The chrome snap hook is tough and durable, so even when your dog's excited, it'll stay firmly attached to their collar.
The ergonomic handle is comfortable to hold on long walks and the high-tech retraction system means that the cord unwinds and retracts smoothly, without jamming. The lead is available in a variety of colours and is fully compatible with other Flexi accessories, like the LED lighting system and Multi Box.
Key benefits
let your dog roam or keep them close
comfortable design
durable
variety of colours available
compatible with Flexi accessories
generous cord length
easy to retract
suitable for dogs up to 20kg
When to use it
Exercise is very important for any pooch and a walk through the park, nearby fields or even around the corner every day keeps them healthy and happy. Dogs love to explore and they'll often be off following a new smell before you know it. Using an extendable lead can be very useful in keeping them under control. If you're walking near busy roads or in a built-up area, then you can quickly retract the lead and keep your pet close. Once you're in safer space, you can let them wander a little.
Most of the time your furry friend will be more than happy to play with other dogs, but sometimes they might not get along. If that's the case, this lead can help you keep them from having a nasty encounter. If your dog does show signs of aggression to other dogs often, speak to your vet for advice.