Skip to content
Skip to navigation menu
Feliscratch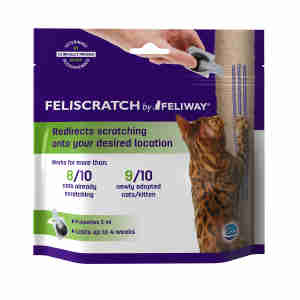 Rollover image to zoom
Product details
Feliscratch is a simple way to stop your cat scratching furniture and surfaces in your home. Cats leave a scent behind in the marks when they scratch, and this pheromone is mimicked by Feliscratch. When you place it on their scratching post, it's proven to make them more likely to scratch that than the sofa or another surface they're not supposed to.
Key features
mimics the pheromone that makes your cat want to scratch
spray on your cat's scratching post
helps to stop your cat scratching furniture
works on vertical or horizontal surfaces
If you don't see an improvement within 2 weeks, combine Feliscratch with Feliway Classic Spray to stop them from marking their territory. When applying this solution, protect surfaces as a precaution. Try to apply Feliscratch in vertical lines that follow your cat's scratching patterns.
Additional Information
Apply Feliscratch slowly onto your cat's scratching post by drawing 2 or 3 lines every time as follows: 1 pipette daily during the first week 1 pipette at the beginning of week 3 and week 4 If your cat is still scratching in undesirable areas at the end of week 2, Feliway Classic spray can also be applied to the areas where scratching is unwanted.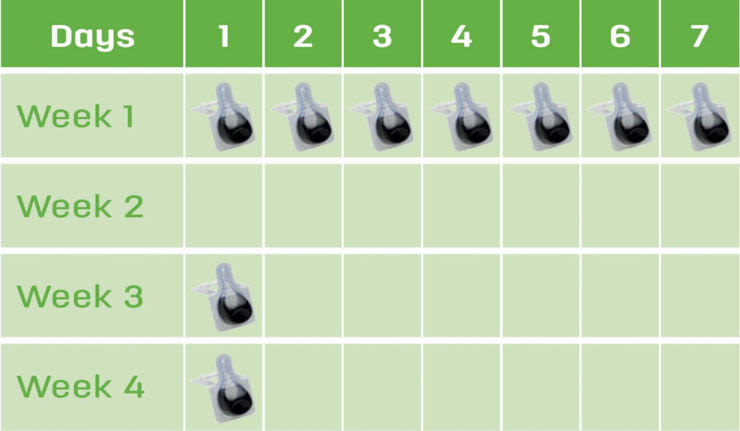 Customer reviews
Product reviews are filtered by language.
The following reviews are available in English.
This actually works.

I have used feliway plug ins before to chill out my cats who were winding each other up despite being sisters! I found the plug ins really made a difference. However I must admit I was sceptical as to whether the feliscratch would work. My cats scratched my old sofa so much it was in tatters so having bought a new one I was willing to try anything. I got new scratching posts and used this product and to my complete surprise it worked! After applying it to the posts my cats rolled around and started scratching immediately and not the sofa! I have applied it regularly to the posts since and they use them all the time and haven't touched my new sofas. I am amazed it works so well. Only thing I would say is get tall scratching posts as they like to have a good stretch as they scratch. I would 100% recommend this product.