Skip to content
Skip to navigation menu
Farriers Formula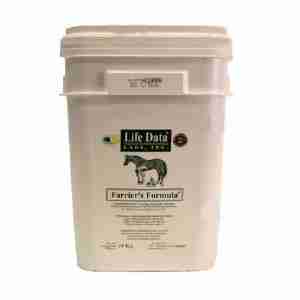 Farrier's Formula was developed to provide the nutrients needed to enable horses to build strong structural and connective tissue proteins (tendon, ligaments, bones, joints).

Developed almost thirty years ago, it has always contained nutrients such as phospholipids, omega fatty acids, etc. that have only recently been recognized as important "players" to help produce healthy dermal tissues.

Farrier's Formula is the first product of its kind based on conclusive scientific research and published in referred journals.

Customer reviews
We're sorry but there are no reviews of this product in English.