Skip to content
Skip to navigation menu
"Best of its kind"
Co-Enzyme Q10 for Cats & Dogs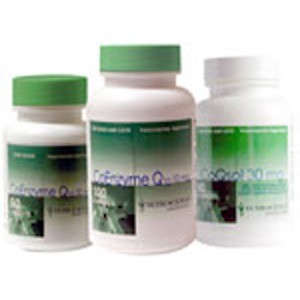 Product details

Co-Enzyme Q10 is a nutritional supplement for cardiovascular and periodontal function of cats and dogs.

Improper functioning of the heart muscle and gum tissue has been associated with deficiencies of Co-Enzyme. Co-Enzyme Q10 increases the cellular energy necessary for heart health, improves carbohydrate metabolism and maintains gum tissue health. Co-Enzyme Q10 is safe and natural supplement. It can also be known as ubiquinone, and is essential for energy production at the cellular level. It helps the body produce energy both by helping to create the enzymes the cell uses to create ATP (Adenosine triphosphate; a compound used for energy by cells), and by creating energy directly.

Co-Enzyme Q10 is also an antioxidant. It has been shown to benefit humans with various heart and muscle diseases. In humans with congestive heart failure, the worse the symptoms, the less Coenzyme Q10 is found in the body. With supplementation of Coenzyme Q10, patients have fewer symptoms of the disease which may result in less use of potentially harmful medications.