Skip to content
Skip to navigation menu
Add to an existing Repeat Order
Add to an existing Repeat Order
Licensed item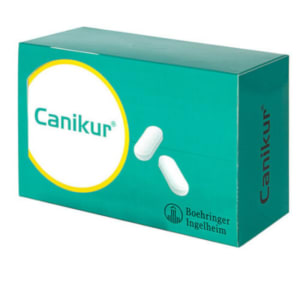 This is a licensed item so for regulatory reasons and to ensure we are providing the best product for the health of your pet, we need to ask you to confirm a few details.
Please confirm the type of animal you will be giving this licensed product to:
I am aware of the relevant safety precautions relating to the licensed products.
I will read the packaging and product literature before using any licensed products, and will use all licensed products according to the manufacturer's datasheet
I am not buying for resale and I am happy to be contacted if required
I confirm that the animal the licensed products will be given to is in general good health
I confirm that the animal the licensed products will be given to is NOT pregnant or lactating
Add to an existing Repeat Order
Licensed item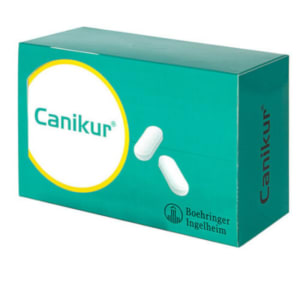 This is a licensed item so for regulatory reasons and to ensure we are providing the best product for the health of your pet, please read and confirm the details below:
By purchasing this product, you confirm your pet has been examined by a vet who has recommended the use of this food on the basis of examination and diagnosis.
You understand it is recommended while your pet is being fed this product, you seek veterinary advice at least every 12 months regarding the usage of this food and the on-going care of your pet.
Should your pet's condition deteriorate in any way while using this product, seek immediate veterinary advice.
Add to an existing Repeat Order
You are adding: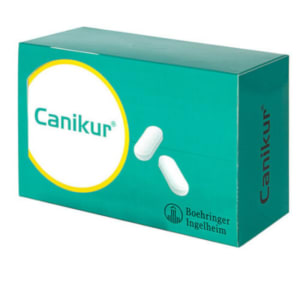 To the following repeat order:
Next order due on:


Delivered every
ending
Add to an existing Repeat Order
Thank you, we have updated your order. Your order is due on
You're setting up the following repeat order: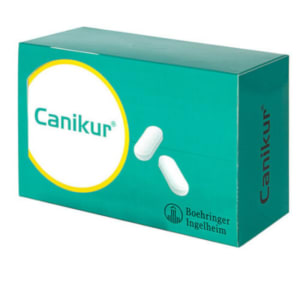 Product details
A dietary supplement for the maintenance and support of digestive function in dogs which may help with digestive upsets. Canikur is a very tasty, gastrointestinal supporting dietetic supplement which may help ease the symptoms of diarrhoea and recondition the intestines prior to a return to either a diet feed or normal feed by:
Reconstituting water and electrolyte balance
Prolonging intestinal transit time
Helping to protect gastrointestinal surfaces
Potentially removing pathogenic bacteria
Canikur tablets for dogs contain meat and liver flavouring. They are highly palatable and will be well received by most dogs. For small dogs it might be necessary to break the tablet into smaller pieces. in rare cases where your dog will not eat the tablet voluntarily, it can be crushed into a powder and suspended in 5ml of warm tap water to form a paste. The paste can be fed directly into the dogs mouth. 5 ml corresponds to the empty hole of the canikur blister once the tablet has been removed. Alternatively, the dog can be given the canikur paste by means of a syringe. in this care, the amount of water to be mixed with a crushed tablet should be 10ml. Once crushed and mixed with water, the paste should be given to the dog immediately and not stored.
Please consult your vet for advice on the use of this product.
Customer reviews
Product reviews are filtered by language.
The following reviews are available in English.
Excellent product

Wouldn't be without this as my GSD is prone to tummy upsets. One of these a day and we can avoid most of the problems.

Wouldn't be without these

Always have these in case of tummy upset. Without them we would be permanently down the vets.

canikur

always get these here as cant dog cant do with out them and they are the same as vets only cheaper

Always have these in stock

I first used these when my previous best friend had heart problems & regularly got an upset stomach from his heart medication. They provided instant relief for him. I now use them for my little girl who suffers with a nervous tummy & again they never fail.

Best treatment

The vet recommended this as I took the Jack Russell to him for gurgling guts not eating and shredding grass and spewing it up. THIS settles the gut and helps to restore normal functions. I give it next meal if he leaves any decent amount of previous dinner. WELL WORTH having in.. I helped another dog owner with this she said it was a miracle cure.