Skip to content
Skip to navigation menu
You have setup the following Repeat Order: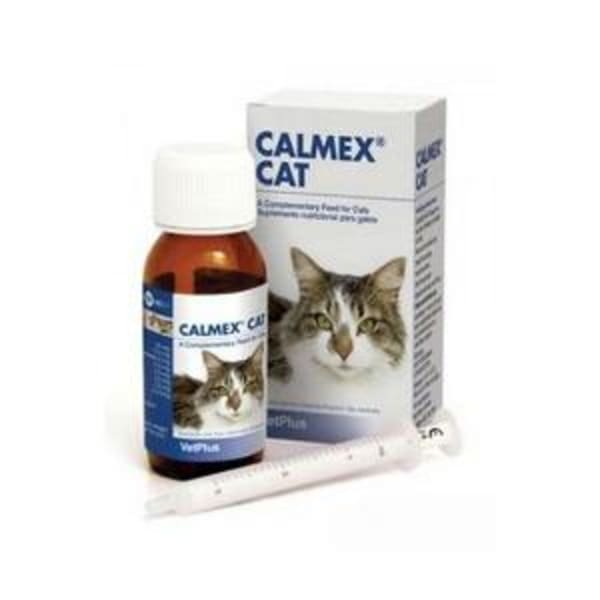 Calmex Stress Relief Supplement for Cat
Calmex Stress Relief Supplement for Cat
Calmex Stress Relief Supplement for Cat
Back in stock notification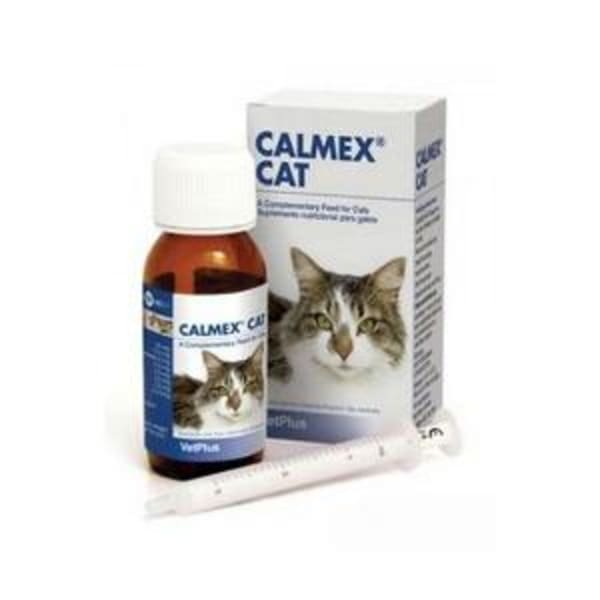 Calmex Stress Relief Supplement for Cat
Calmex Stress Relief Supplement for Cat
Enter your name and email address below then select which items you would like to be notified of when available.
Product details
Help combat your pet's anxiety with Calmex for cats. Add some to their food to release calming natural ingredients that help them deal with stressful situations such as loud noises, moves and new additions to the family.
How it works
If your cat shows signs of stress or anxiety, apply Calmex for cat twice daily to their food or directly into their mouth. Check the back of the packaging for the right levels to feed your pet as per their bodyweight.
Calmex contain the essential amino acids L-theanine, which has calming properties, and L-tryptophan, which releases serotonin – the 'happy chemical' in your cat's brain. Calmex also adds piper methysticum plant extract for more natural relaxing properties, while vitamin B supports a healthy central nervous system.
Key benefits
specially blended feed promotes relaxed behaviour
helps manage anxiety in cats
fast-acting formula combats stress from noisy environments
made in the UK with natural ingredients
amino acids have proven calming properties
When to use it
Lots of things can trigger anxiety in cats. Travelling, loud noises from fireworks and a new furry or human family member can all disrupt your cat's sense of calm. Trembling, hiding and over-grooming can all be signs of stress. Calmex for cats can help ease it. Another great way to distract anxious cats is to encourage play with products such as the Cat It Senses massage centre.
If your cat does continue to show signs of anxiety, it's best to get them checked out by your vet. Other behaviour such as trying to escape, toiletting around the house and scratching furniture could be symptoms of an underlying health condition, which should be treated by a professional.
Customer reviews
Product reviews are filtered by language.
The following reviews are available in English.
Perfect!

My cat is and always has been very nervy. Took us 9 months to stroke him, Calmex is perfect for situations out of the ordinary, where he would freak out.

Mummy gives this Calmex for my overgrooming due to my anxiety. I love my 'special gravy' on my kibbles, I always look forward to. It helps to calm me when anxious. Thank you would recommend for other cats with anxiety. Meowwww purrrrr xxx

My experience is rather different from this French review... but the circumstances are also very different. Our cat suddenly started to lose all his hair and was excessively grooming after a procession of builders and visitors to the house stressed him out. Even though everyone had gone his excess

The only reason it doesn't get a 5 is because it doesn't come in a dropper bottle that I can easily put into the cat's mouth, but with a bottle and separate plunger. My 2 very skittish and picky cats would not take it on food, so I squirted it directly into their mouths - it worked from the first day to calm them down on one dose a day. Will continue with 2 doses a day with my tom to stop his over-grooming. The main ingredient is kava kava, well known as a calming herb in humans.

(cont from above) My usually gready boy will not touch his food with the stuff in and I don't blame him! So instead it leaves me to syringe it twice daily into his mouth which for a brief 15 min stresses him out but the pros out way the cons.