Skip to content
Skip to navigation menu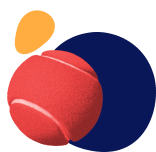 Search for food, toys, supplements, etc.
We've got everything you need for a healthy, enthusiastic cat or dog!
You have setup the following Repeat Order: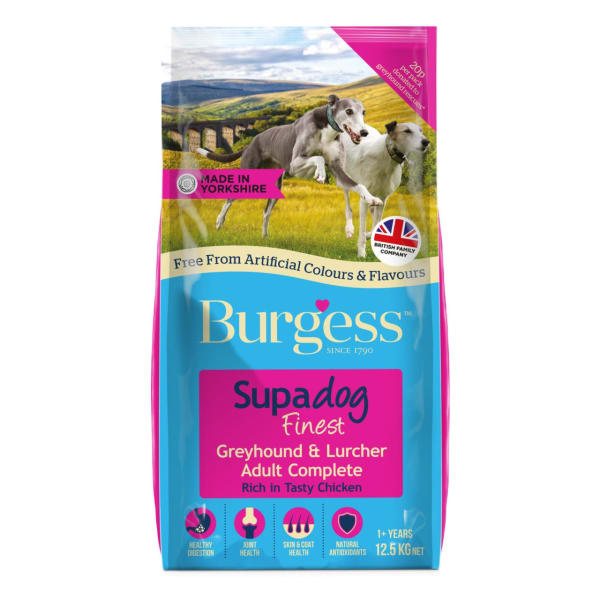 Burgess Supadog Greyhound And Lurcher
Burgess Supadog Greyhound And Lurcher
Burgess - Greyhound and Lurcher Supadog Greyhound & Lurcher is specifically for the needs of these dogs as pets, the majority of which will have come from a rescue centre. We've added some...
Read more
Burgess Supadog Greyhound And Lurcher
Back in stock notification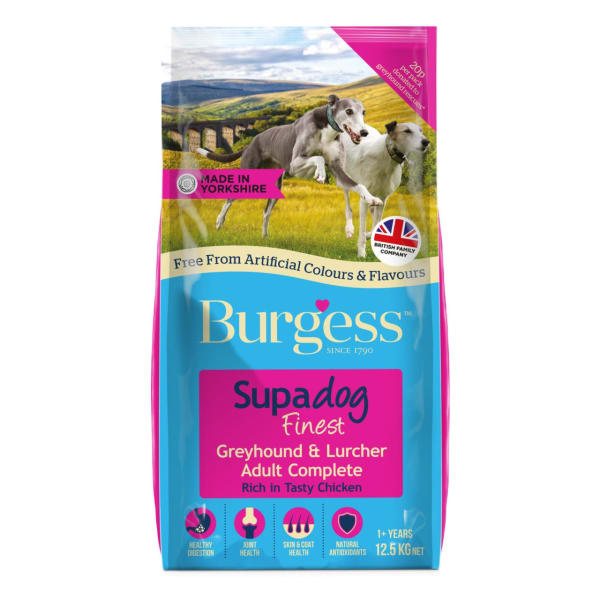 Burgess Supadog Greyhound And Lurcher
Burgess Supadog Greyhound And Lurcher
Enter your name and email address below then select which items you would like to be notified of when available.
Product details
Burgess - Greyhound and Lurcher
Supadog Greyhound & Lurcher is specifically for the needs of these dogs as pets, the majority of which will have come from a rescue centre. We've added some extras to help them stay happy and healthy.
Supadog Greyhound and Lurcher has been created specifically for the nutritional needs of these dogs as pets. Made with tasty chicken, and with added glucosamine to help ease stiff joints and overworked legs. The recipe also contains fish oils which provide Omega 3 to help regulate the body temperature, which is necessary as greyhounds carry little body fat and have thin coats. Pre-biotics aid digestive health, whilst quality protein at a slightly lower level of 17%, helps support muscle tissue.
Product
This is a great tasting and great value range of dog food that's been trusted by dog-owners for over 20 years. There are five tempting offerings available, each one tailor-made for a different dogs requirements. Served everyday, it's the sure way to a happy dog.
Again, this is a complete range of quality dog food that offers real value for money. With four fantastic varieties, Burgess feed gives adult dogs everything they need in one tasty, easy to serve meal. Independent taste tests show that a whopping 84% of dogs prefer our new and improved recipes.

Every ingredient in this product serves a purpose. We combine the best natural ingredients with our unique and carefully balanced supplements for a glistening coat, bright eyes and plenty of get up and go. We use natural grains to provide the carbohydrates your dog needs for energy and real meat proteins to maintain lean body mas. Our unique combination of 13 vitamins and 7 trace elements help to maintain health and vitality. In fact, a serving of Supadog contains all the protein, carbohydrate, minerals and trace elements, fibre and essential fatty acids your dog needs to stay fit and healthy.

All for a great everyday price!

WHAT YOU WON'T FIND

There are some ingredients we won't touch. For example, we don't use soya proteins. Meat is a far better natural protein; it's less likely to trigger reactions and far less likely to cause digestive gas. We use highly concentrated nutrient-rich sources of meat meal from dedicated suppliers. Perhaps more crucial is the fact that our recipes never change, regardless of fluctuations in the price of ingredients. Every bag is manufactured to the same fixed recipe.

SUPADOG IS NATURAL NOSE TO TAIL NUTRITION FOR NO-NONSENSE DOGS
Our Forever Promise
Burgess is a company of pet lovers and owners and we are passionate about all furry pets.
We are committed to making the lives of pets better. Of course, we aim to do this through making great food that's good for their health as well as being deliciously tasty. But we are equally committed to helping and supporting rescue centres as well as encouraging responsible pet ownership through education. This is our Forever Promise - it is who we are and what we believe.
Ingredients
Wheat, Chicken Meal (14%), Maize, Wheat Feed, Beet Pulp, Poultry fat, Yeast, Fish Oil, (Omega 3 and fatty acids 0. 2%), Monocalcium Phosphate, Salt, Fructo-oligosaccharides, Glucosamine 400mg/kg, Yucca Extract.
Customer reviews
Product reviews are filtered by language.
The following reviews are available in English.
Best food for greyhounds

Been buying this for many years and all our greyhounds have loved this,and they have all had shiny coats.Did a lot of research and found this to have the best nutritional value,I add meat with gravy just to make it more interesting wouldn't buy anything else.

Great for greyhounds

We've bought this for a few months now and our greyhound gets on better with it than other dog food we've tried. And it's made in the UK.

Wonderful!!

My dogs love this food...clean licked bowls every day!

Great for retired greyhounds

Bought this after researching the internet on what to feed my retired greyhound. He is 4 and a half years old and has a sensitive stomach. Was originally on Burns but he didn't seem to want to eat it after he left the dog kennels. He took to this food well over about 3 weeks. Would like to try him on the beef version but this seems to be out of stock when I try to order.

Greyt for Greys!

Always a good meal for our retired racers, with the added bonus of supplements for joints that have been worked hard. I didn't give full marks only because we do add a bit of mince or chicken as they are utterly spoilt!