Skip to content
Skip to navigation menu
Add to an existing Repeat Order
Add to an existing Repeat Order
Licensed item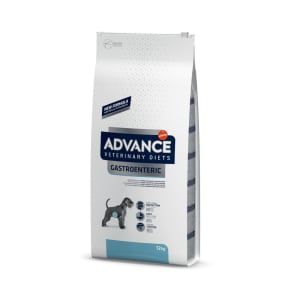 Advance Veterinary Diets Gastroenteric Dog Food
This is a licensed item so for regulatory reasons and to ensure we are providing the best product for the health of your pet, we need to ask you to confirm a few details.
Please confirm the type of animal you will be giving this licensed product to:
I am aware of the relevant safety precautions relating to the licensed products.
I will read the packaging and product literature before using any licensed products, and will use all licensed products according to the manufacturer's datasheet
I am not buying for resale and I am happy to be contacted if required
I confirm that the animal the licensed products will be given to is in general good health
I confirm that the animal the licensed products will be given to is NOT pregnant or lactating
Add to an existing Repeat Order
Licensed item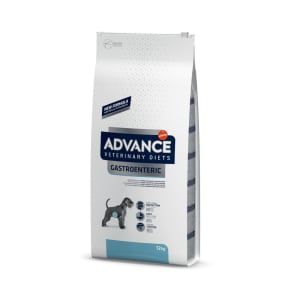 Advance Veterinary Diets Gastroenteric Dog Food
This is a licensed item so for regulatory reasons and to ensure we are providing the best product for the health of your pet, please read and confirm the details below:
By purchasing this product, you confirm your pet has been examined by a vet who has recommended the use of this food on the basis of examination and diagnosis.
You understand it is recommended while your pet is being fed this product, you seek veterinary advice at least every 12 months regarding the usage of this food and the on-going care of your pet.
Should your pet's condition deteriorate in any way while using this product, seek immediate veterinary advice.
Add to an existing Repeat Order
You are adding: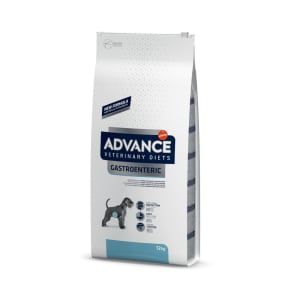 Advance Veterinary Diets Gastroenteric Dog Food
To the following repeat order:
Next order due on:


Delivered every
text.account.new.upcoming.orders.payment.brand.
Add to an existing Repeat Order
Thank you, we have updated your order. Your order is due on
You're setting up the following repeat order: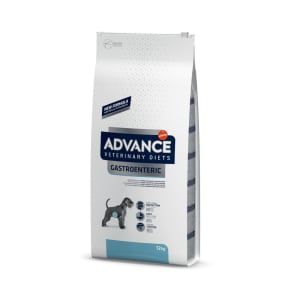 Advance Veterinary Diets Gastroenteric Dog Food
Product details
Advance Veterinary Diets Gastroenteric Dog Food is a dietetic dry food developed to help the treatment of pancreatitis, gastritis or other inflamatory diseases of dogs.
How it works
This balanced recipe was designed with special ingredients such as rice, vegetable fiber and vitamins to meet the needs of dogs with inflamatory diseases. The Advance kibble helps modulate the intestinal immune system, improving the digestion and maitaining intestinal health, thanks to is bioactive plasma proteins. The intestinal mucosa is important for healthy digestion, so that high level of glutamine improves its function under situations of metabolic stress, as well as during diarrhea episodes. Omega 3 fatty acids help reduce the inflamation of the intestine and provide protection for the immune system. It contains prebiotics which stimulate the growth of beneficial bacteria in the intestines, supporting the immune system health.
Key Benefits:
Bioactive plasma proteins - Improves digestion and maitains intestinal health.
With high level of glutamine helps maintain the health of the intestinal
Improves the digestibility and absorption of fat.
Contains high rice content which helps reduce the volume of intestinal residues
Hydrolized proteins facilitate the absorption of essential amino acids and the overall digestion process.
Source of long-chain Omega 3 fatty acids - Provide an anti-inflammatory effect at the intestinal level and contribute to improved regulation of the immune system.
Rich in Prebiotics (Inulin) to improve intestinal and immune system health.
When to use it
Advance recommends this formula for the following conditions:
Enteritis
Gastritis
Diarrhea
Pancreatitis
Exocrine pancreatic insufficiency
Hyperlipidemia
Inflammatory bowel disease
Maldigestion/Malabsorption
Intestinal lymphangiectasia
Liver disease not associated with encephalopathy
Because veterinary diets are formulated for the nutritional support of pets with specific clinical conditions, we recommend that you only use them under professional advice. Please consult your veterinary surgeon.
Ingredients
Composition:
Rice, maize, maize gluten flour, dehydrated poultry proteins, coconut oil, animal fat, hydrolyzed animal proteins, hydrolyzed soy protein, plasma proteins, calcium carbonate, monocalcium phosphate, yeast, potassium chloride, fish oil, fructooligosaccharides (FOS), vegetable fiber, sepiolite.
Nutritional additives:
Vitamin A (UI/g) 18000 - 19780, Vitamin D3 (UI/g) 1400 - 1538, Vitamin E (mg/kg) 330 - 363, Vitamin C (mg/kg) 350 - 389, – – Vitamin B1 Thiamine (ppm) 53 - 58, Vitamin B2 Riboflavin (ppm) 25 - 27, Vitamin B6 Pyridoxine (ppm) 16 - 18, Vitamin B12 Cyanocobalamin (ppb) 105 - 115, Niacin (ppm) 210 - 231, Pantothenic Acid (ppm) 49 - 54, Folic Acid (ppm) 6.0 - 6.6, Biotin (ppm) 0.14 - 0.2, Iron (ppm) 154 - 169, Manganese (ppm) 57 - 63, Iodine (ppm) 1.9 - 2.1, Copper (ppm) 16.0 - 17.6, Zinc (ppm) 185 - 203, Selenium (ppm) 0.60 - 0.66, Linoleic Acid (%), 1.90 - 2.09 ω 6: ω 3 9 - 9.8, Metabolizable energy (kcal/kg) 3785.
Analytical constituents:
Protein 25.5%, Fat content 12.8%, Gross cellulose 1.3%, Inorganic matter 7.0%, Humidity 9.0%, Calcio: 1.3%, Phosphorus 0.8 %, Sodium 0.4%, Potassium 0.7%, Magnesium 0.07%, Chloride 0.7%.
Feeding Guide
Recommended quantity/day
Miniature breeds

1-5 kg

45 – 110 g

35 – 100 g

25 – 90g

Small breeds

5-10 kg

110 – 210 g

100 – 160 g

90 -150g

-

10- 20 kg

210 – 360 g

160 -350 g

150 – 250 g

Medium breeds

20-30 kg

360 – 470g

350 – 500 g

250 – 350 g

Large breeds

30 – 40 g

470 – 530 g

500 – 550 g

350 – 420 g

Giant breeds

40-50kg+

530- 600 g

550 – 650 g

420 – 500 g

For every 5 kg of supplemental body weight, add an additional 195 kcal, or approximately ¼ of a can.
Make sure that your dog has access to plenty of fresh water.
Customer reviews
We're sorry but there are no reviews of this product in English.