Skip to content
Skip to navigation menu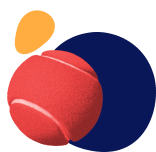 Search for food, toys, supplements, etc.
We've got everything you need for a healthy, enthusiastic cat or dog!
3 FAQs about flea and tick shampoo for dogs
Medicated flea shampoos will not eradicate fleas completely; this will only kill the adult fleas on your dog's body and wash away the flea dirt and larvae. It will also help keep the skin of your dog clean and prevents secondary infections especially when inflammation develops from the constant scratching. However, most flea shampoos do not have much residual action; you will have to use a follow up treatment to keep the fleas away.
Will using shampoos make my other flea and tick control less effective?
There is a possibility that this will happen, which is why it is advisable to find a shampoo specifically designed for use with other flea and tick products.
Can I use dog flea and ticks products on cats?
Many dog flea products contain ingredients that can be harmful to a cat, such as permethrin. Products labelled 'for dog use only' often contain this ingredient and others that will affect the sensitive feline metabolism and therefore should never be used on a cat. Care should also be exercised when these products are applied to dogs that have very close contact with cats. There are plenty of cat specific flea and tick treatments available and therefore it should not be necessary to use a dog product on your cat.
Are any products safe to use on puppies and pregnant or nursing dogs?
Some shampoos are labelled safe to use on pregnant or nursing dogs as well as puppies. Always read the manufactures guidelines and consult your veterinarian if unsure.